About Criminyl
Criminyl have been producing professional grade slipmats for turntable musicians and DJ's across the World for over a decade. We create the highest quality custom printed slipmats available, with no minimum order and with big discounts on bulk/wholesale orders. Not only do we supply industry leading record labels and merchandise companies with our high grade slipmats, but we create slipmats for small businesses and individuals with the same care and attention to detail.
Our goal has always been to provide the best service and products we possibly can. Over the years we have had the priveledge of working with some amazing artists to create some of the most stunning slipmats ever. We strive for perfection and continue to work harder and longer to bring you the best overall shopping experience we can.
Criminyl Slipmats is based in the beautiful county of Cornwall, in the Southwest of England.

---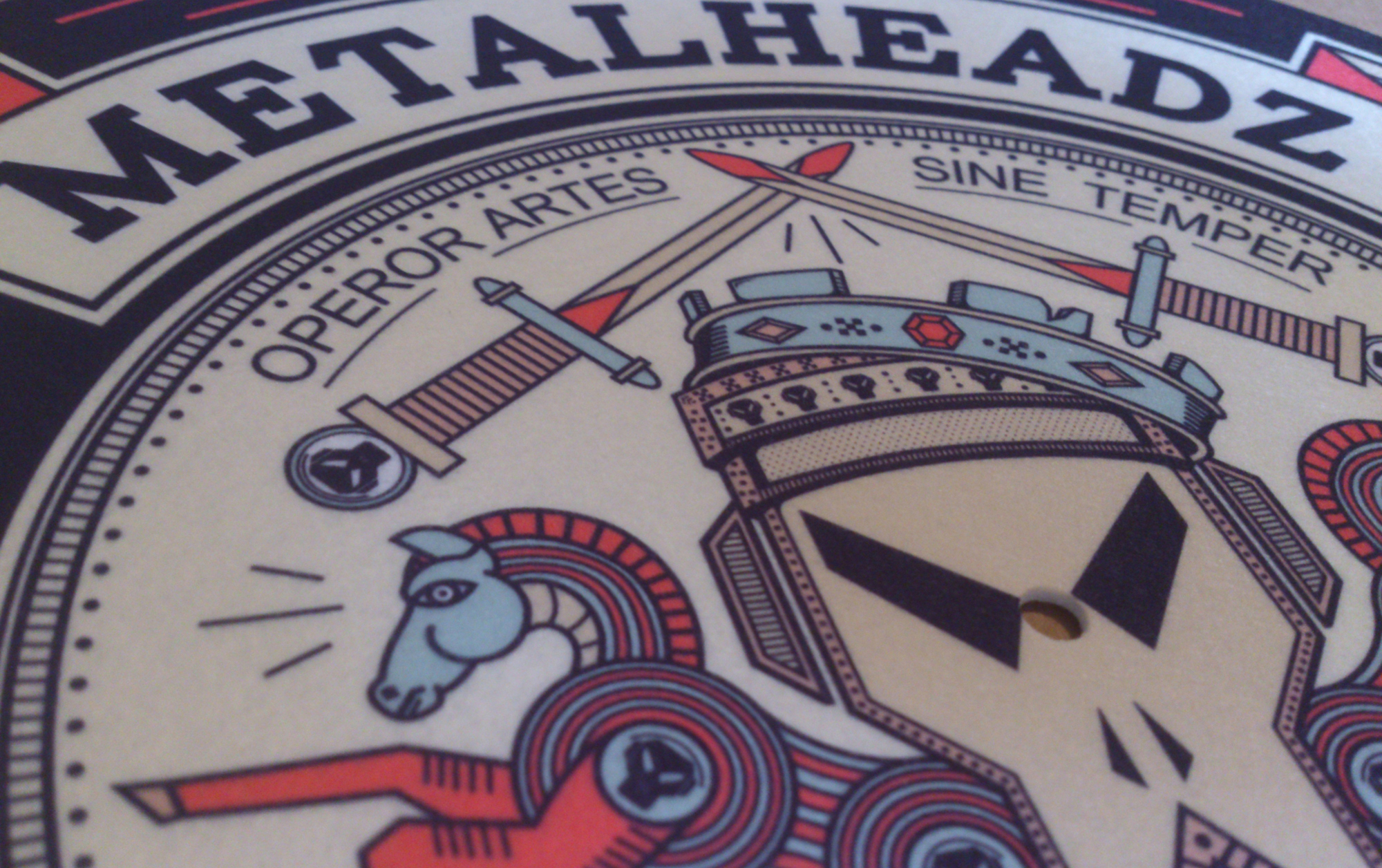 About Our Slipmats
All of our slipmats are created from our own tried and tested medium density felt. Glazed on the printed side giving them some extra slip and rigidity, while remaining silky smooth. We offer slipmats to fit both 7 and 12 inch turntables and they are all 2mm thick (+-0.5mm).
We provide exceptional print quality using jet black and vibrant colours. We use the latest sublimation printing methods and print any full colour photo or image in very high resolution with accurate colour reproduction. The printed design leaves no raised areas on the surface of the slipmat and is printed right to the edge. All of our slipmats are bright white before printing and all other colours are printed on them.
Perfect for mixing and scratching while providing some awesome benefits for audiophiles. Industry professionals regard our slipmats as some of the best in the business.
---
Tested By Rega Research
Our slipmats have been tested for static build up and vibration dampening qualities by audiophille masters Rega Research. After a 48hr test cycle the results were better than anything they had tested before, needless to say they are now one of our happy customers.
Packaging
We can supply your bulk order of slipmats packaged 'ready for resale'. What we mean by this is that when you receive your order your slipmats will be individually packaged as pairs and ready for you to ship out to your customers. Packaging consists of a card record sleeve insert along with your slipmats and sealed in a polythene bag.
---
Image Guide
Everyone wants their custom slipmats to look as good as possible. We have put together some tips and tricks to help you select the best image to upload and to guide you through creating your own slipmat design.
You don't need to learn how to design, leave that to us, but selecting the best image to start with will go a long way to creating the best slipmat design possible.
Design Your Own Custom Slipmats
Use our new slipmat design tool to upload any image and create your own slipmat design right here on the website. You can then order this design knowing what it should look like. We still provide a FREE design preview that requires your approval before we print your order.
---
Image Resolution & File Format
Our print method does not require vector based artwork as it is a digital process. So whether you upload a vector based image file (pdf, eps, ai or psd) or a pixel based image file (png, jpg, gif or bmp), the quality will remain the same. Vector based artwork can be saved as a high res digital copy to speed up the order process and allow you to use the custom slipmat design tool to its full extent.
A 3600px x 3600px image file size is the maximum size we require to achieve our highest print quality. Do not worry if your image is not this large, we can acheive great results with images as small as 500px x 500px. The slipmat design tool will show you how much your image will need to be enlarged, so you can choose how much of the slipmat you want it to fill.
We print using CMYK inks, so not all RGB colours can be acheived. Your design preview will be converted to CMYK and any colour changes will be displayed. We do not print with flourescent or metalic inks as our print method dyes the fabric rather than sticking to the surface, so we are 'limited' to CMYK colours.
Image Cropping & Bleed Area
Most images that get uploaded are either square or rectangular in shape. Due to the circular shape of slipmats there is usually a large amount of cropping involved. The corners of a squre image are cropped, so any text or important parts of your image that fall within this area will not be printed. Please bear this in mind when selecting your image or creating your design and use our slipmat design tool to see how your slipmats will look before ordering.
All images and completed designs will lose 3% of the outer edge when printed. This is called the bleed area and is required so that your design is printed all the way to edge of the slipmat. There is no need to incorperate anything into your design for this, we will inspect your design and apply an appropriate bleed area that will be reflected in your design preview that requires your approval to print.
---
Frequently Asked Questions